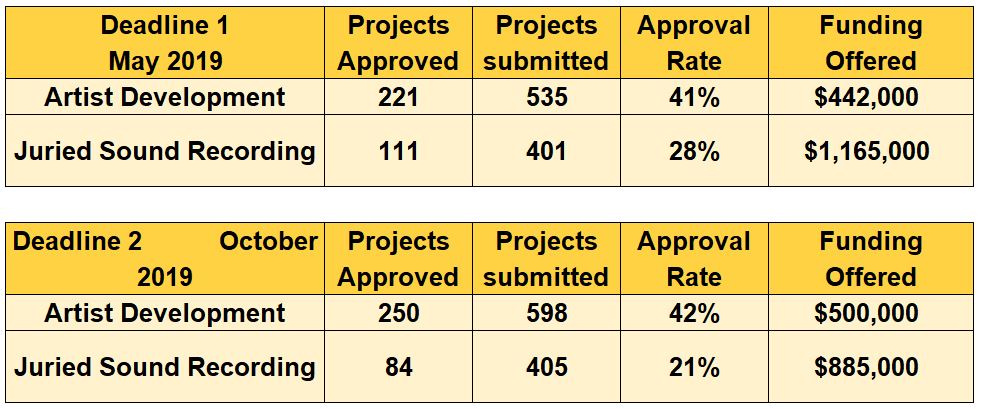 2019 Artist Development & Juried Sound Recording Recap!
2019 marked the first year with 2 deadlines for the Artist Development and Juried Sound Recording programs. We were able to offer just under $3 million in funding across both juried programs! This is an increase of approximately $1 million in funding from the previous year.
We're happy to share the results breakdown above!
Published on:
February 10, 2020