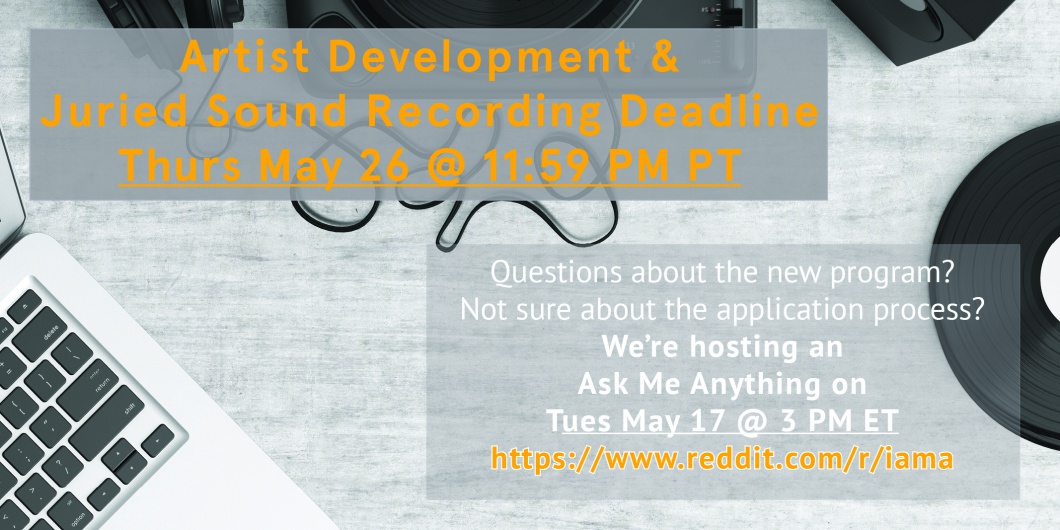 In April 2016, we launched the brand new Artist Development program, which replaced our very popular Demo program. The Artist Development is our most flexible program to date and there's a lot of excitement about it.
The first deadline for Artist Development applications is Thursday, May 26th, 2016.
To make sure everyone is prepared for this deadline, FACTOR will host an AMA on reddit on Tuesday, May 17, beginning at 3 PM ET.
Ask us anything – how to apply, how to fill out the Artist Development Plan, what you can use the money for, what you can't use the money for, how applications will be assessed, what an artist profile is, or any burning questions you have about the Artist Development (or Juried Sound Recording) programs.
Help us make sure that you get all the right info you need before you apply. Tune in to the AMA, post your questions, and vote for the questions that you think need to be answered.
---
Update: The AMA is now closed. Thanks to all who asked a question or participated by upvoting. We're archiving the AMA as a FAQ about the juried programs, so please click through to read all the questions and answers.
Published on:
May 9, 2016