Annual Reports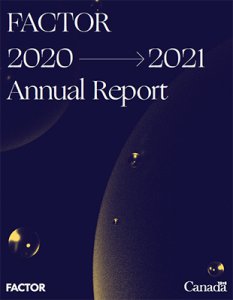 At FACTOR we are proud of the important role we play in Canada's music industry. We are even more proud to be a part of the success of all of the artists, companies, conferences and events that we fund – and we want to share that success.
Highlights from 2020 - 2021
In the 2020-21 fiscal year, FACTOR offered $32,415,614 in funding to a total of 2,130 projects across all of our regular programs. 
Additionally, FACTOR offered $21,518,856 in Emergency Support Funds across 585 projects. 
In 2020-2021, FACTOR funded 2,130 projects across 13 programs.