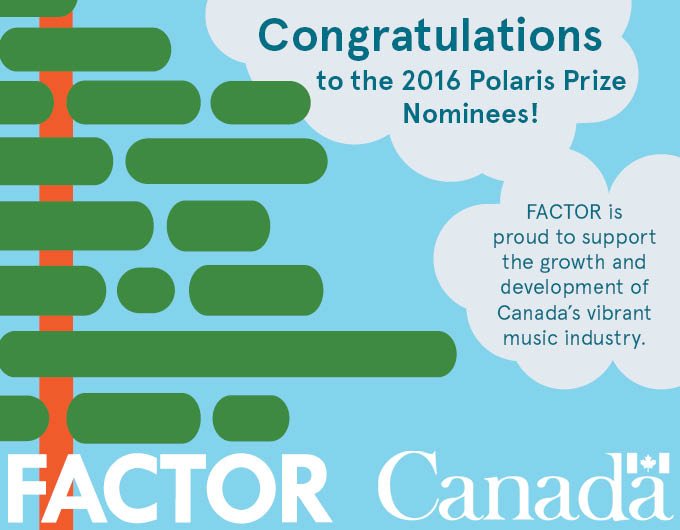 There are few things that Canadians can count on each summer. The announcement of the Polaris Music Prize short-list is one of them.
FACTOR is a proud supporter of both Canadian musicians from coast to coast to coast, and the Polaris Music Prize itself. The following short-listed albums are #FACTORfunded:
Grimes – Art Angels (Crystal Math)
PUP – The Dream Is Over (Royal Mountain Records)
Through FACTOR's numerous programs, the following short-listed artists have also been #FACTORfunded in previous years:
Black Mountain
Carly Rae Jepsen
White Lung
U.S. Girls
Basia Bulat
Andy Shauf
We can't wait for the big announcement on Sept 19! In the meantime, the folks at Polaris have made a Spotify playlist of all the long-listed albums so you can gorge on some of the best Canadian music along with us.
Published on:
July 20, 2016