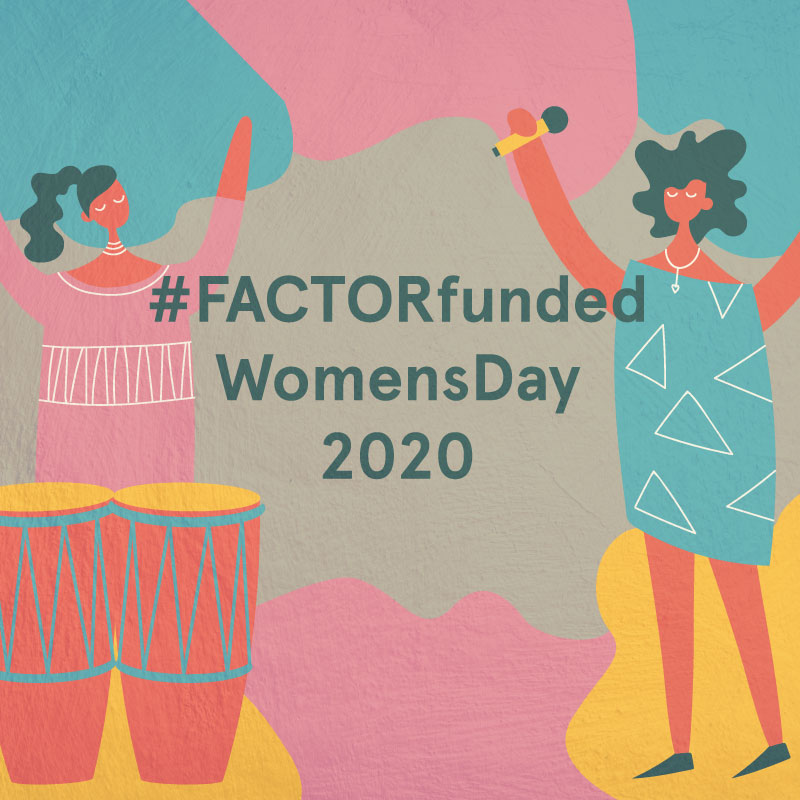 In honour of International Women's Day we created a playlist of #FACTORfunded female and non-binary artists.
The playlist features artists such as Haviah Mighty, Jessie Reyez, Lido Pimienta, Grimes, Rae Spoon, U.S. Girls, Ralph, Dominique Fils-Aimé, Witch Prophet, and many others. We are proud to support such incredibly talented and prolific music artists. They continue to be our daily source of inspiration!
Listen to our #FACTORfunded Women's Day Playlist now!
Published on:
March 3, 2020