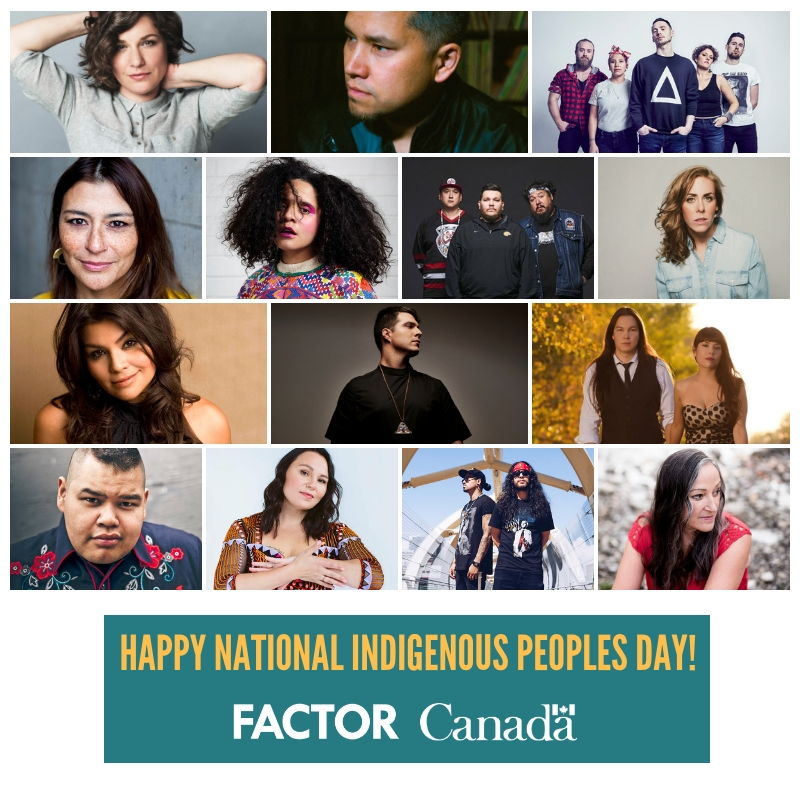 In honour of Indigenous Peoples Day we compiled a playlist of #FACTORfunded Indigenous artists to showcase their work!
The playlist features artists such as Jeremy Dutcher, A Tribe Called Red, Tanya Tagaq, Lido Pimienta, Don Amero, Amanda Rheaume, Elisapie, Leonard Sumner, Snotty Nose Rez Kids, DJ Shub, Digging Roots and many others. These artists work in different genres such as hip hop, reggae, synthpop, country, folk, rock, and classical music, enriching them with traditional music styles, languages, and stories from their communities. Listen to our playlist to learn more about the culture and identity of Indigenous peoples.
Listen to the #FACTORfunded Indigenous Peoples Day playlist now!
Published on:
June 21, 2019