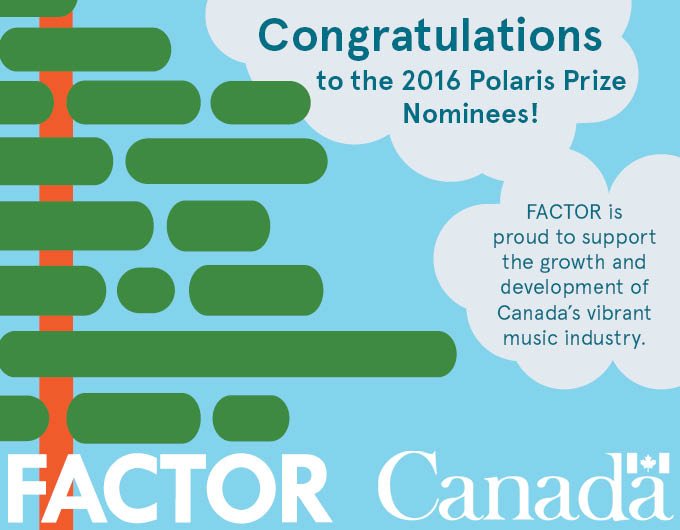 We had an awesome night at the Carlu in Toronto as we fêted the brilliant talent that is the core of Canada's music industry, thanks to the Polaris Prize.
The performances were awesome, the crowd was boisterous, and we wouldn't have had it any other way.
Big congratulations to Kaytranada, whose debut studio album 99.9% took home the top prize. 
FACTOR is a proud supporter the Polaris Music Prize, and of the Canadian music industry in general. We're very pleased to have supported the creation of two short-listed albums (#FACTORfunded!):
Grimes – Art Angels (Crystal Math)
PUP – The Dream Is Over (Royal Mountain Records)
Including Grimes and PUP, 8 of the 10 shortlisted artists have received support through our programs:
Black Mountain
Carly Rae Jepsen
White Lung
U.S. Girls
Basia Bulat
Andy Shauf
Published on:
September 19, 2016