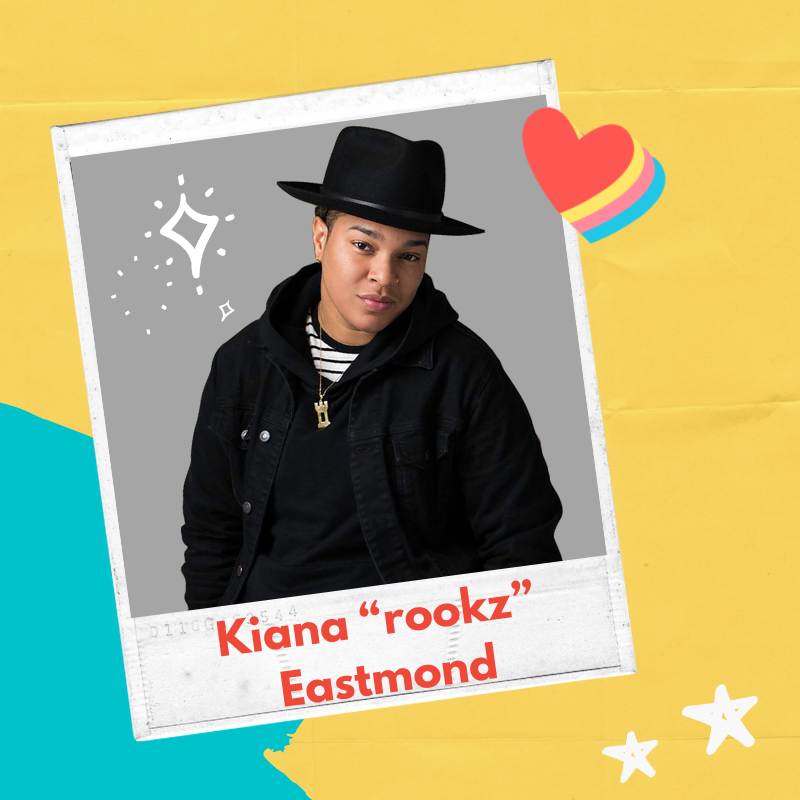 We are excited to share that "Kiana "rookz" Eastmond will join us as a keynote speaker for our free community event, Rise & Inspire 2020: Women's Voices in Music, taking place on Friday, March 6th 2020! She will share her experience working and developing business initiatives in the music industry.
"Kiana "rookz" Eastmond is an award-winning entrepreneur, the founder of Sandbox Studios and now one of the most recognized executives in Canadian Urban Music. rookz's brainchild Sandbox Studios is one of the most successful Urban Artist Development, Recording and Visual studios in Toronto. The studio has opened its doors to both international and local talent such as Cardi B, Tory Lanez, WondaGurl, Little Simz and of course the city's up and coming acts.
rookz is working towards developing the infrastructure of a healthy and sustainable urban music industry. rookz was recently elected to the Toronto Music Advisory Council and is just finishing her term as the Executive Director of Manifesto.
rookz worked with big brands such as Nike, Google Pixel, with YouTube Music, Jordan, American Express, Live Nation and many others. She has also appeared in The Globe & Mail, ELLE Magazine, Complex, FLARE, Toronto Star, Exclaim and NOW Toronto among others. Rookz's #CreateFate brand is a testament to being able to do anything because as she puts it, "your conditions don't have to be your conditioning."
Published on:
February 19, 2020